New Workflow to Prevent Printing and Export of Inactive Items and Patients
A productivity improvement that will save you time and resources. The prevent printing and export features allows you to remove any inactive items or patients from lists prior to printing or exporting them, providing a cleaner view that is faster and easier to use.
Enhance Practice Security with New Password Requirements
Passwords provide the first line of defense against unauthorized access to your practice's computers and patient's personal health information. The stronger your passwords, the more protected your system will be from hackers and malicious software.
In CGM LYTEC 2022, we have amped up your password security with a mix of alphanumeric characters plus upperand lower-case letters.
Integrate Your Schedule with A Robust
Patient Reminder Tool - CGM
CONNECTION*
CGM CONNECTION is a state-of-the-art patient engagement platform that seamlessly integrates with CGM LYTEC 2022. CGM Connection allows your practice to send automated appointment reminders via SMS, email, and voice calls.
Pre-built templates make it easy for your practice to get up and running quickly. Simply choose a template, customize it to your specific needs, and you are ready to launch your patient reminders.
Each message can be customized and configured using a variety of parameters including appointment date, location, provider, visit type, and much more.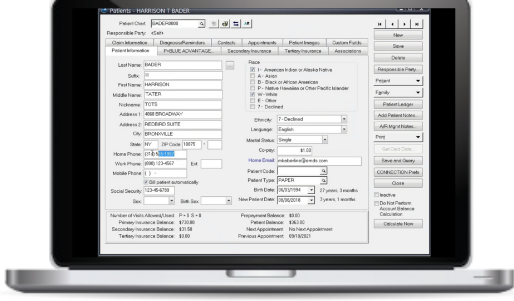 Real-time results allow you to track confirmations and cancellations, giving you more control of your practice's schedule.
Increase patient engagement, eliminate no-shows, and shore up your revenue cycle with CGM CONNECTION.